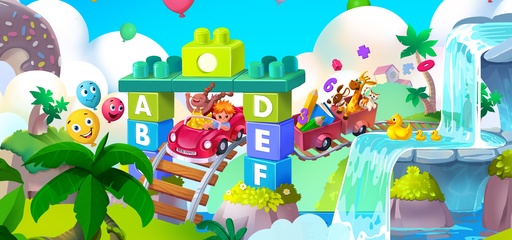 About Us
Who is the Bebi Family
We are a group of developers, designers, childhood development and communication experts, who came together to create valuable content that molds a new and joyous learning experience for kids.
Why mobile games
Education is an important process in a child's life, and as former children, we know that it's not so easy to follow standard guidelines, written formulas, and rammed materials.
We also remember how fun it was to play games.
Little did we know how those games affected our brains back then; how they improved our logical thinking, fine motor skills, and such.
Some of our group members even speak several languages thanks to the video and mobile games.
It got us thinking. And we came to the conclusion to give children a fun time doing what they like while absorbing important information.
How did it all start
A few years ago, we decided to embark on a journey of creating mobile games for children. We came together with experience in mobile game development, child psychology, and development, and decided to create a space where children would learn through play and joy.
The market of mobile games was overflowing with various content. But we couldn't see real value in most of the games.
We sat down and started small, with simple mobile games that taught English Alphabet, numbers, and shapes.
The feedback from millions of parents helped us realize what an important job we were doing, and what a joyous time we were giving to children.
What else do we have in plan for your children
Seeing millions of users respond to our games, reading their happy reviews, drove us to improve and expand.
We plan to expand our little family and add new subjects to the curriculum. We're also introducing fairy tales and original stories from the Bebi universe. We're actively working on developing YouTube and TikTok channels to meet and greet your toddlers everywhere in the social media.
The education system showcases a speedy change. We want to be on top of it all the time. That's why we never stop exploring (like children always do) and finding new ways to make learning enjoyable for your kids.